Readings on education for the 21st century
Escuela de aprendices
Author: Marian Garcés, 2020
Summary: This book claimed the figure of the learner and his or her learning as a system that interrelates knowledge and non-knowledge in order to confront the inequalities that condition the future. It is not a critique of emerging pedagogical models but questioning of what lies behind the question of how do we want to be educated and in order to do what?
Aprendiendo a aprender
Author: Héctor Ruíz, 2020
Summary: In this book, the author sets out a global objective for teachers: to guide their students' learning, and to do so in an effective way that is validated by scientific evidence. Revealing the strategies according to scientific evidence is precisely its purpose.
World Class. How to Build a 21st-Century School System
Author: Andreas Schleicher, 2018
Summary: Analyses good educational practices to understand what works in education according to its context. In the future, schools will prioritise students thinking for themselves, and working in cooperative teams, learning to be empathetic towards others.
The smartest kids in the world
Author: Amanda Ripley, 2014
Summary: Analyses and compares Finland's educational systems, South Korea and Poland with that of the United States. His significant discovery is the passion and talent of the teachers.
Escuelas que valgan la pena
Author: Pepe Menéndez, 2020
Summary: Based on brief accounts of real experiences, the author invites us to reflect on education, raising questions, reflections, doubts and principles, consistently placing the student at the centre of the educational process.
Aprendizaje basado en proyectos, trabajos prácticos y controversias
Author: Jordi Domènech, 2017
Summary: Offers 28 practical proposals for science teachers to do projects in the classroom. Among others, methodological approaches on enquiry, scientific reasoning skills, or project and problem-based learning.
From STEM to STEAM
Authors: David Anthony Sousa and Thomas J. Pilecki, 2018
Summary: Teachers and administrators in all the schools where the authors have worked have recognised that integrating the arts into STEM courses can spark their own creativity and that of their students'.
STEM. La enseñanza de las ciencias en la actualidad
Authors: María Napal Fraile and María Isabel Zudaire Ripa, 2019
Summary: Investing in STEM education has become synonymous with innovation. However, it is questionable whether the STEM education being practised responds to the challenges facing science and science education today.
STEM Road Map 2.0
Authors: Carla C. Johnson, Erin E. Peters and Tamara J. Moore, 2021
Summary: Provides an integrated STEM curriculum that spans the entire K-12 spectrum. This edition includes an increased focus on computational thinking, mathematics, and the arts and cultural relevance and addressing student needs.
Ciencias creactivas
Authors: Raquel Fernández and Natalia Solano, 2019
Summary: Shows us that there are links between creativity, science, and teaching, which allow teachers to be creative in working with science through experimentation and survival and concluding with analysis and reflection shared with the students.
La escuela no es un parque de atracciones
Author: Gregorio Luri, 2020
Summary: Analyses the current state of the so-called educational innovation and advocates the recovery of a school where valuable knowledge and practices supported by empirical evidence are really the key elements.
¡La educación está desnuda!
Author: Juan Ignacio Pozo, 2020
Summary: Offers an analysis of the learning the confined school has provided and makes several proposals for the future of hybrid education.
Creative schools
Author: Ken Robinson, 2016
Summary: It brings together research and advice from a range of professionals to review some of the long-held assumptions in the field of education. It also helps to think about the true meaning of teaching today. It advocates the appropriate use of technology and personalised learning.
Educar para ser
Authors: José Blas García and Francisco Riquelme, 2020
Summary: Reflections by teachers on education are understood as a transforming action at the social, community, and personal levels. According to them, the teacher's role is to create the right framework for students to find the best conditions for learning.
El libro del educador
Author: José Bernardo, 2017
Summary: It presents useful tools and strategies for all those who find themselves in the situation of having to teach others. It is aimed at both teachers and parents. The information that a student processes need to be converted into knowledge to minimise error, and so through their criteria, they end up knowing how to think.
Humanizar la educación
Author: César Bona, 2021
Summary: It invites us to seize the opportunity of the unique moment we are living in today to rethink the education we want, to rethink the curriculum and instead of looking for different answers to the same old questions, to rethink the questions.
Educar para un mundo cambiante 
Author: David Perkins, 2017
Summary: Identifying worthwhile lifelong learning. The Key Criteria for a valuable mission is how to define a curriculum for the 21st century. Using intelligence to come up with interesting answers.
*****
9 ideas clave. El aprendizaje cooperativo
Author: Pere Pujolàs, 2010
Summary: It reflects on the value of encouraging positive interactions between pupils and between pupils and teachers and shows how to put this into practice.
****
La evaluación en el aprendizaje cooperativo
Authors: David W. Johnson and Roger T. Johnson, 2016
Summary: Practical guidance on the use of cooperative learning groups as a context for group assessment, co-assessment, individual assessment, and self-assessment.
****
Avaluar i aprendre, un únic procés
Author: Neus Santmartí, 2019
Summary: Understand the role of evaluation as a regulator of the whole learning process from the best expert. Clear and practical.
*****
Making thinking visible
Author: Ron Ritchhart, Mark Church, Karin Morrison, 2011 
Summary: Thinking routines are a powerful tool for making thinking visible and enhancing students' understanding. Very practical book.
*****
Pensar para aprender
Author: Robert Swartz, 2019
Summary: How to transform classroom learning with TBL. Book kit with detailed TBL (Thinking Based Learning) lessons for all levels of education.
*****
5 minds for the future
Author: Howard Gardner, 2009
Summary: It defines the five cognitive abilities that will be most in-demand in the years to come: the disciplinary mind, the synthesising mind, the creative mind, the respectful mind, and the ethical mind.
****
Mente y aprendizaje
Author: Isauro Blanco, 2019
Summary: It brings neurology closer to education and provides parents and teachers with suggestions for educational intervention to better develop the potential of each child.
*****
Pensamiento de diseño en la escuela
Author: Ewan Mcintosh, 2015
Summary: Adapting the creative attitudes of startups to schools transforms schools into places of innovation and ensures stimulating student-centered learning.

****
Education a Manifiesto for change
Author: Richard Gerver, 2019
Summary: Students need to feel appreciated, valued, to have a higher purpose in life. As educators, we must be passionate about the future and those who can build it: our children.
*****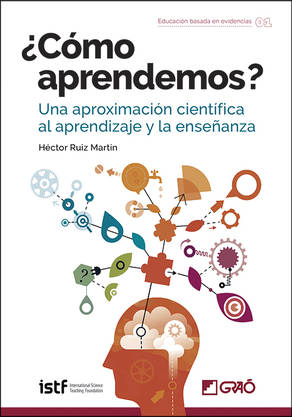 ¿Cómo aprendremos? 
Author: Héctor Ruíz, 2019
Summary: The book provides a rigorous, but also entertaining and accessible approach to the scientific knowledge we have gained about the actions and circumstances that promote learning in the educational context.
*****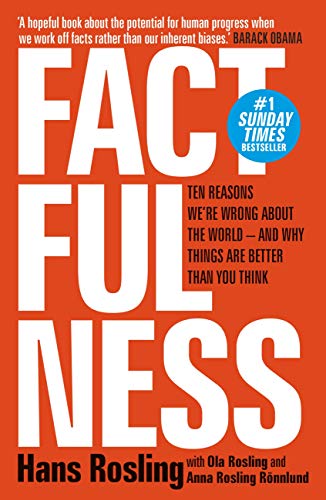 Ten reasons we are wrong about the world
Author: Hans Rosling, 2019
Summary: A guide to thinking about the world. The potential for human progress is immense when we work based on facts instead of harm.
*****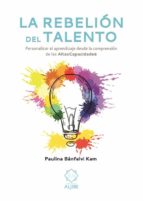 La rebelión del talento
Author: Paulina Bánfalvi, 2020
Summary: Brings together international research approaches in the field of high abilities, talent development, creativity, multilevel learning, and motivation, combining the author's experience as a teacher, personalisation specialist, and mother of two highly able children.
*****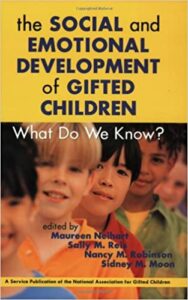 The social and emotional development of gifted children
Author: Maureen Neihart, 2019
Summary: The book gathers research findings on aspects such as motivation, perfectionism, growth mindset or underachievement, to give us the keys on how to modulate the environment, academic response, and parenting style to favour the emotional and social development of children with high abilities.
*****