How can you participate?
Write an inspirational speech.

Register and participate in the online phase.

If you have been selected, present yourself in the finals.
What is the subject of the speech?
SDG 10 of the 2030 Agenda. "Reducing inequality within and between countries is integral to achieving the goals for sustainable development ."
"Reducing poverty in the most disadvantaged areas of the planet, promoting the social, economic and political inclusion of all people, especially vulnerable groups, promoting policies at the international level to improve the regulation and control of financial markets and institutions, and encouraging development cooperation and foreign direct investment in the regions that need it most."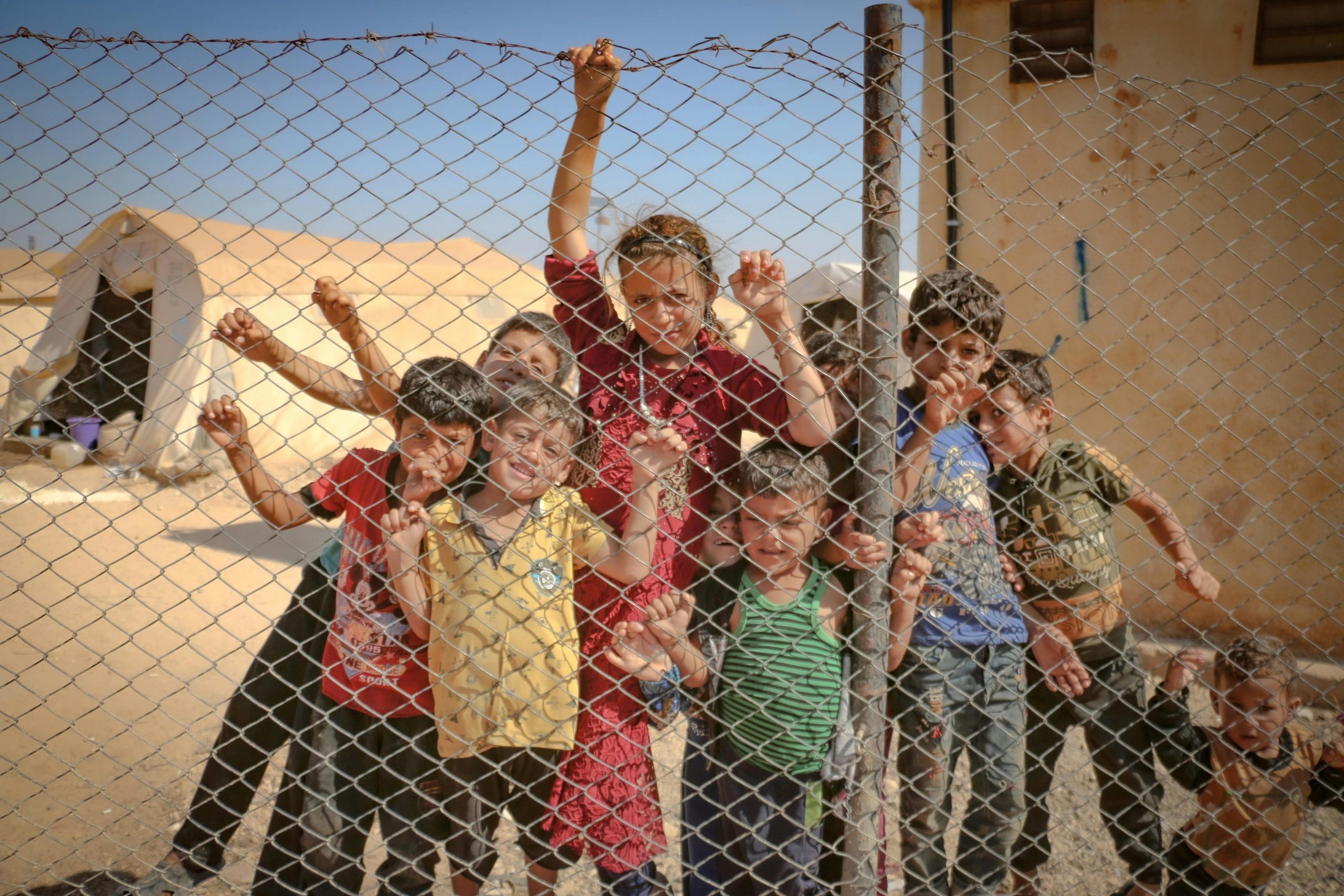 Why is it important?
The issue of inequality is a permanent pending subject in the history of humanity. Although legislation has been improved and each historical stage has had its heroes-activists in this regard: Martin Luther-King, Mother Teresa of Calcutta, or Nelson Mandela, to name some of the best known, inequality remains a great challenge to human progress and a moral issue that concerns us all.
What do we need?
It is essential to distribute resources equitably, to invest particularly in education and in the development of the professional skills needed in today's world. It is absolutely essential to implement social protection measures, to fight discrimination, to help marginalized groups out of their situation and to promote international cooperation.
What can I do?
The first step you can take is to observe your surroundings. What inequalities do you find in your immediate environment? What tools do you have at your disposal to improve the situation? You may also be interested in the performance of the government of your city, community or country. Make your surroundings aware of this reality and share your vision of the importance of achieving an increasingly fair and egalitarian society.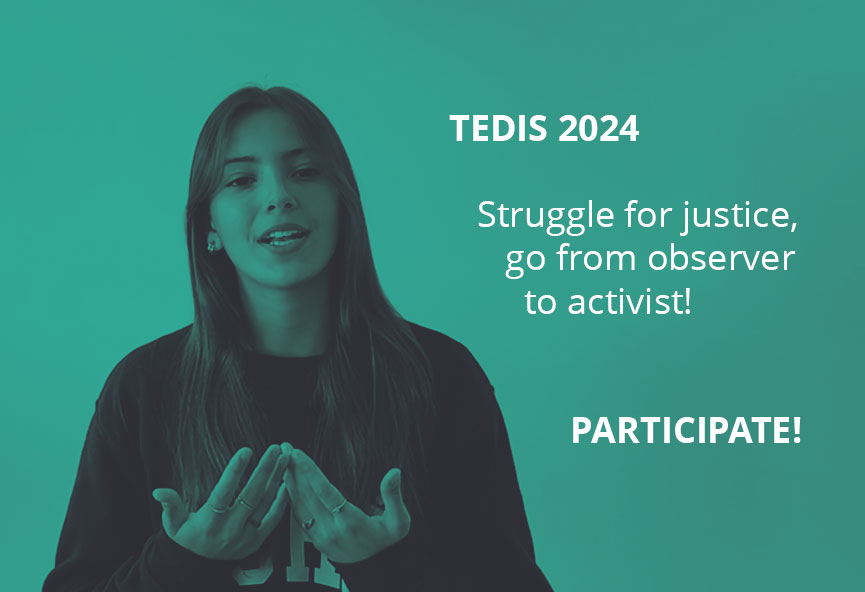 TEDIS 2024 Basis
1. To be in any grade of ESO courses
2. 1st or 2nd of ESO students: the speech must last 2 minutes and can be in Catalan or Spanish
3. 3rd or 4th of ESO: the speech must be 3 minutes long and in English
4. Each student can participate with a single speech in one language only
5. Each school can present a maximum of 3 students per grade and language
6. The speech should be original and inspiring and propose ideas for implementing SDG 10
7. The speeches will be judged according to the TEDIS 2024 rubrics – Online rubric and Final Rubric (watch out Tips)
8. ONLINE PHASE: record and send a video of the speech
Registration from January 9th
Send the video of the speech before February 12 through the form "Send the speech"
Publication of finalists on March 4
9. AWARDS
Who:

best three speeches of the online phase of each course and language

How:

face-to-face or live via videoconference

When:

March 21 at 6:00 p.m.

Where:

to be determined
10.PRICE
Individual:  6€
Pack 1 (3 or more from the same school): 15€
Pack 2 (6 or more from the same school): 28€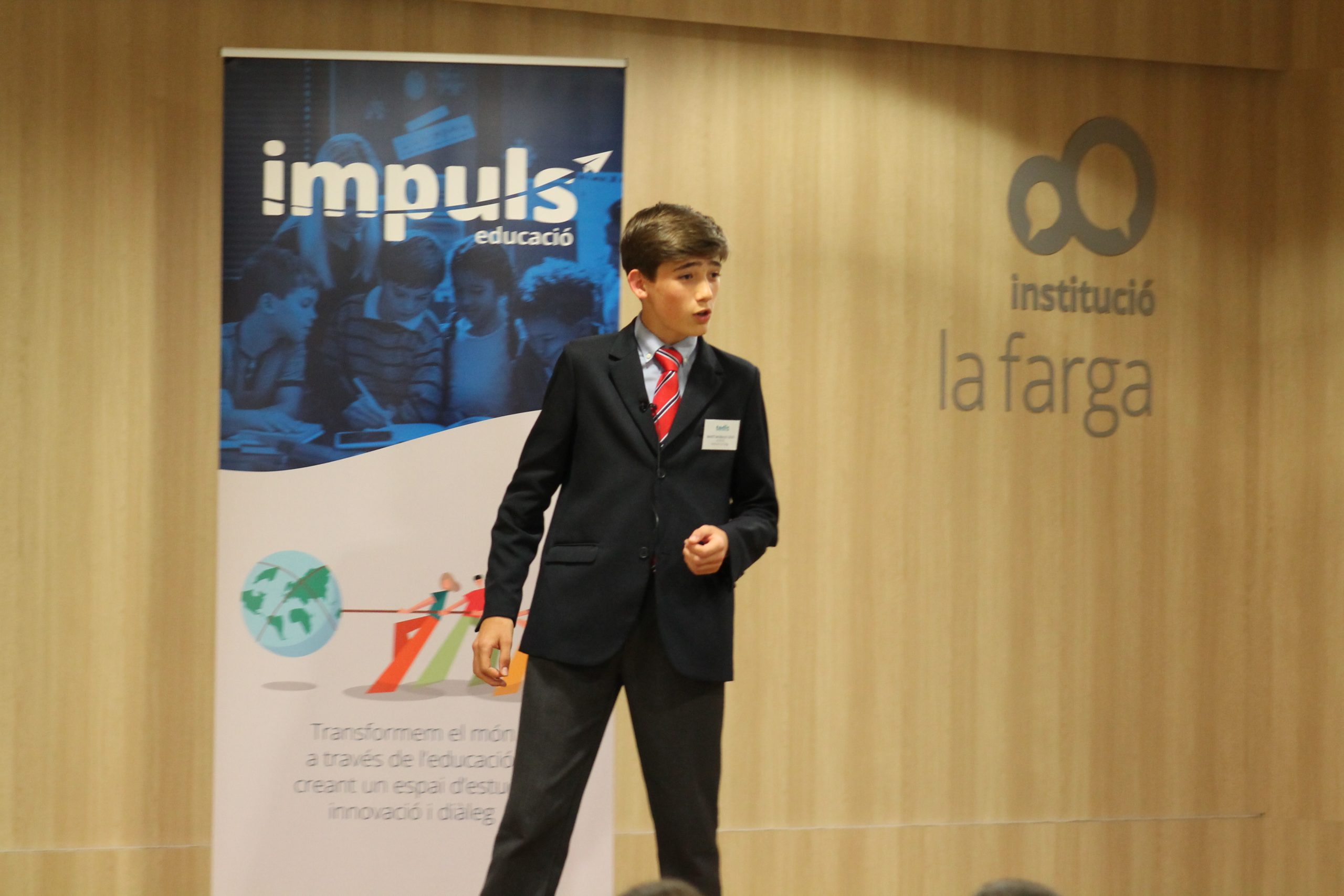 WATCH OUT!
REGISTRATION: from January 9, 2024
VIDEO SUBMISSION: until February 12, 2024
ON-SITE FINAL: March 21, at 6 p.m.
Registration
Make your registration from January 9, 2024
Speech submission to join the contest – from January 9th to February 12th, 2024
Awards
JURY awards
1st, 2nd and 3rd in English
1st, 2nd and 3rd in Catalan
1st, 2nd and 3rd in Spanish
AUDIENCE awards
Audience award in English
Audience award in Catalan
Audience award in Spanish
The JURY awards will receive a TROPHY and a paper diploma.
The AUDIENCE awards will receive a DIPLOMA on paper.
All finalists will receive a DIPLOMA of finalist in paper.
All participants will receive a DIPLOMA of participation in digital format.